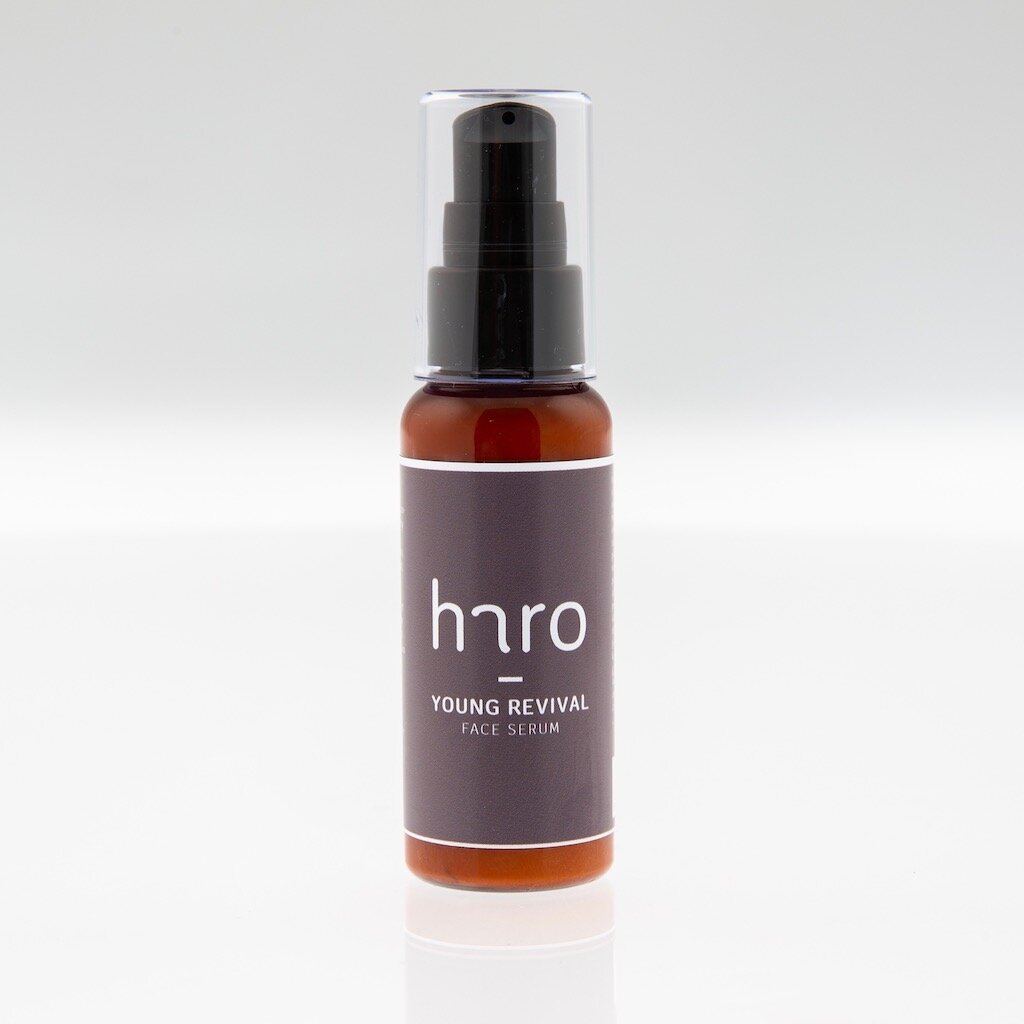 Young Revival
1.6 oz. / 50 mL
fugter og peeler
Intens miks af AHA-frugtsyrer og nærende økologiske olier designet til effektivt at fjerne døde hudceller, fugte og give huden et mere ensartet og yngre udseende.
Delikat krydret med en frisk blanding af olier fra lavendel, rosmarin og pebermynte.
Ritual: Fordel efter rens på ansigt, hals og øjenomgivelserne. Brug alene eller under Renewing Face Cream eller Night Repair for ekstra effekt og fugt.
Velegnet til alle hudtyper.
Bemærk at frugtsyre gør huden mere lysfølsom, så brug denne serum om aftenen eller brug solcreme om dagen ovenpå.
nøgleingredienser:
*=økologisk
AHA fruit acid: Helps to smooth and exfoliate the skin allowing healthier cells to come to the surface, thus eliminating some wrinkling. Aids in increase of collagen production.

Aloe Vera* has emollient, soothing, and regenerating properties.

Vitamin-E: An antioxidant superstar in its own right. This fat-soluble vitamin helps protect cell membranes from oxidative damage and in preventing collagen from being destroyed.

Jojoba oil*: Helps reduce skin inflammation and soothes and fights acne.

Peach kernel oil is an anti-age agent that easily penetrates into the skin and helps moisturize and healing.

Coconut oil*: Very moisturizing and penetrates easily through the skin barrier. Has anti viral, anti bacterial and fungus killing abilities.